Cinnafilm T.E.C.H. Meetup – Aaron Estrada, MetaPipe
Published: February 20th 2019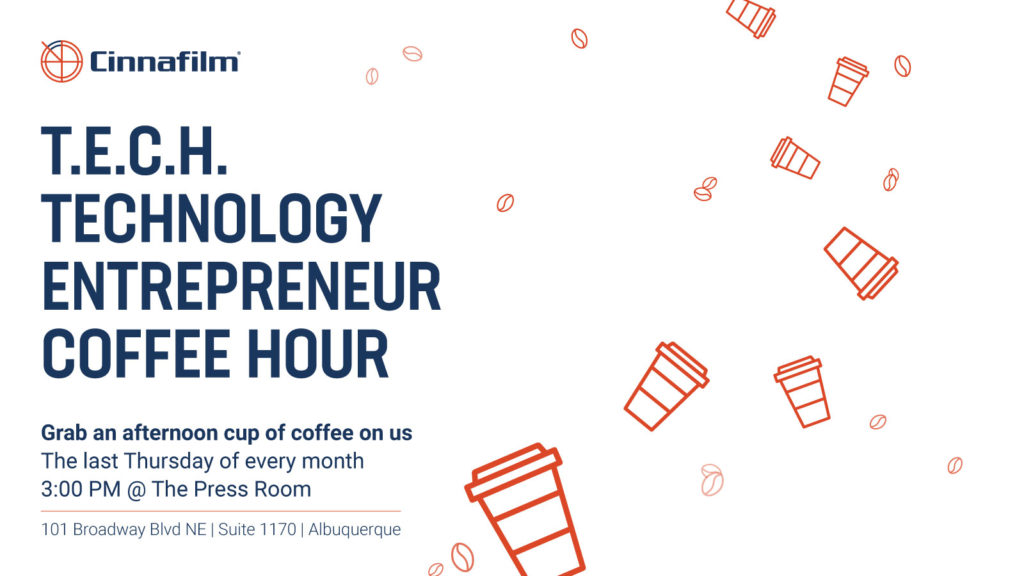 WHY: Albuquerque technology-focused entrepreneurs, startup innovators, and creatives gather to gain industry knowledge. Monthly speakers share formative victories and pitfalls along the journey to becoming the leaders they are today.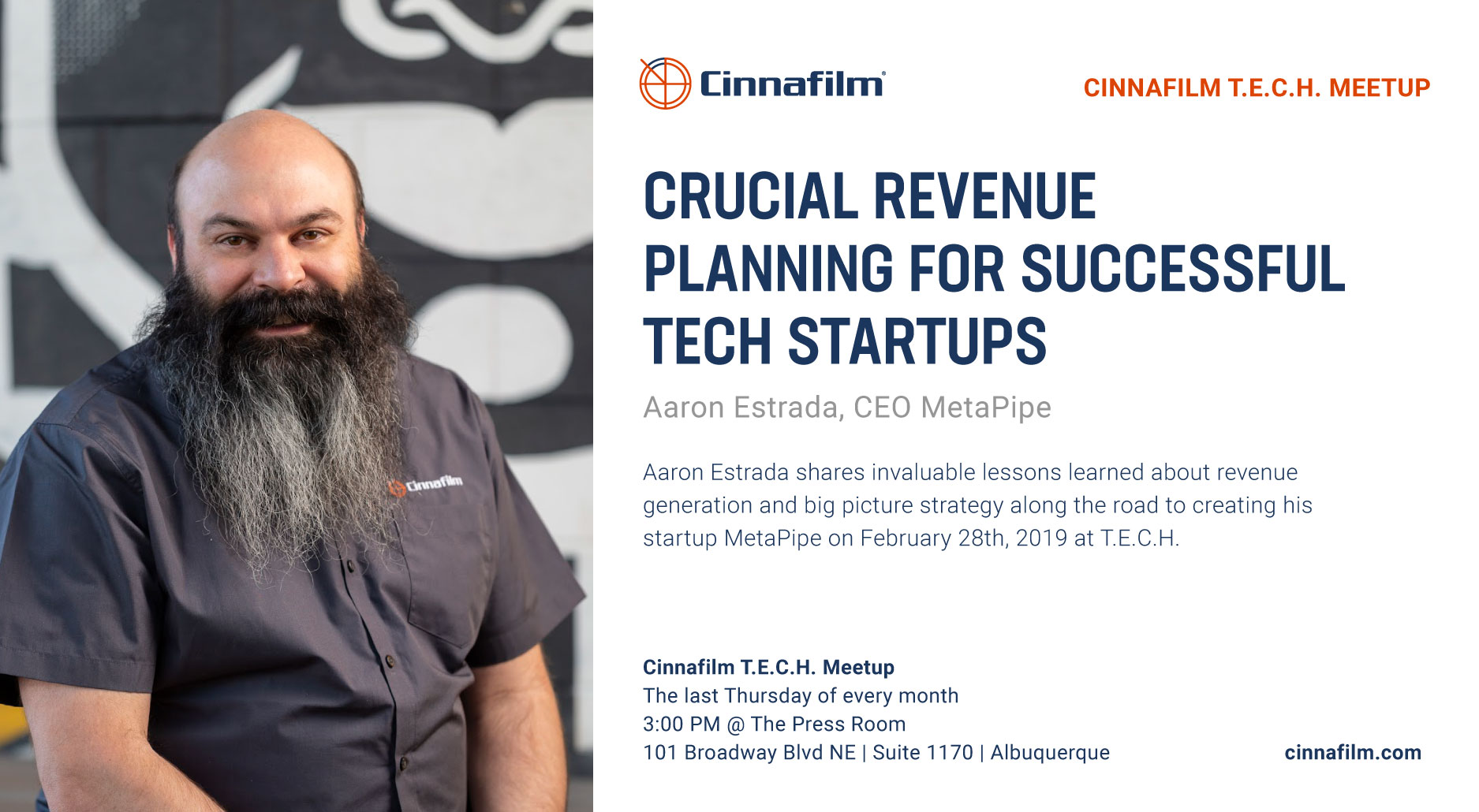 February 28 speaker Aaron Estrada has a 20-year track record in the computer animation industry.  He has worked on cartoon-style animation and photo-realistic visual effects for video games, television, and feature films.  His former employers include Dream Quest Images, Dreamworks, Viacom, Rhythm & Hues, and Sony Pictures Imageworks.
WHEN: The last Thursday of each month @ 3:00 PM | February 28, 2019
WHERE: The Press Room Cafe | 101 Broadway Blvd NE | Suite 1170 | Albuquerque
Aaron will share about the importance of focusing on revenue as early as possible in a startup journey, and learning when to pivot along the road to his startup, MetaPipe.
MetaPipe helps companies migrate their traditional on-premises media and entertainment workloads to the cloud. In addition to MetaPipe, Aaron has a blockchain and cryptocurrency startup which provides cloud-based compute capabilities to several cryptocurrency projects.