Experience the Continuous Pipeline Evolution!
Published: November 2nd 2018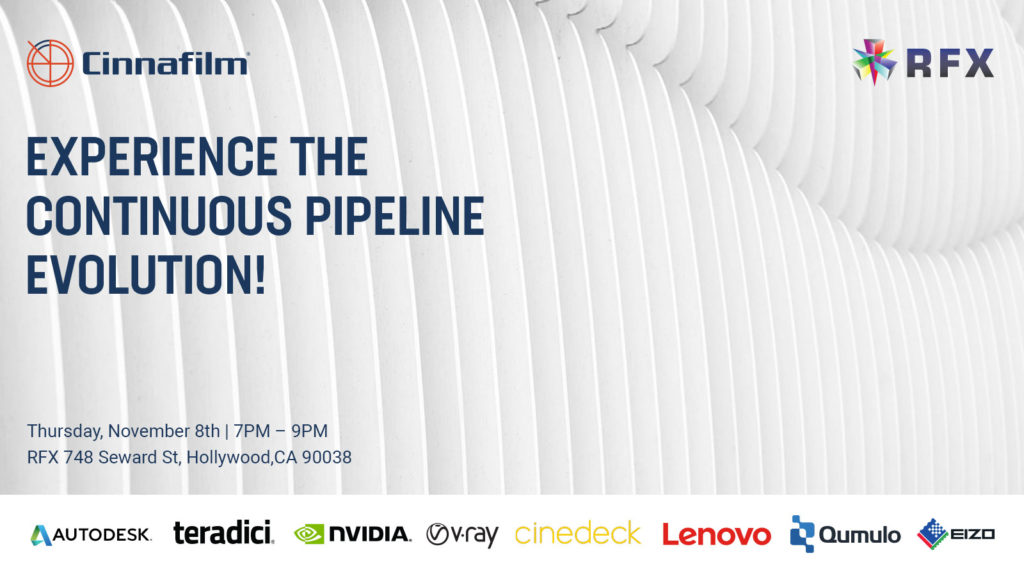 Cinnafilm will be at RFX, in the heart of Hollywood, on November 8th. Join us for this awesome event where industry leaders offer insight into the most meaningful advances in storage, workstations, media asset management, and display technologies. We'll be participating in an open forum discussion on the advances in on-premise and cloud production, as well as various integrated hardware and software deployments within Cinnafilm's comprehensive video and image processing solutions. Ask questions, share challenges, and get advice as you strategize your organization's pipeline.
Attendees will receive a 20% discount on all of our on-prem solutions, as well as 10% off PixelStrings, the home of all of Cinnafilm's image processing capabilities on one cloud platform.
Make sure you enter the raffle to win a $500 credit for professional grade, broadcast quality, image processing with PixelStrings.