Hurlbutvisuals Reviews "Affordable Lightning in a Bottle" – Cinnafilm Dark Energy for After Effects (UPDATED March 2021)
Published: May 24th 2013
Looking for Cinnafilm Dark Energy for After Effects?
Cinnafilm Dark Energy for After Effects was discontinued in 2015, but we invite you to check out Cinnafilm Pixelstrings, which includes Dark Energy!
Shane Hurlbut, ASC and Derek Johnson review Dark Energy for After Effects, calling it "Lightning in a Bottle at an Affordable Price Point". They should know, having used the Dark Energy Suite to rave reviews on Act of Valor and The Last 3 Minutes.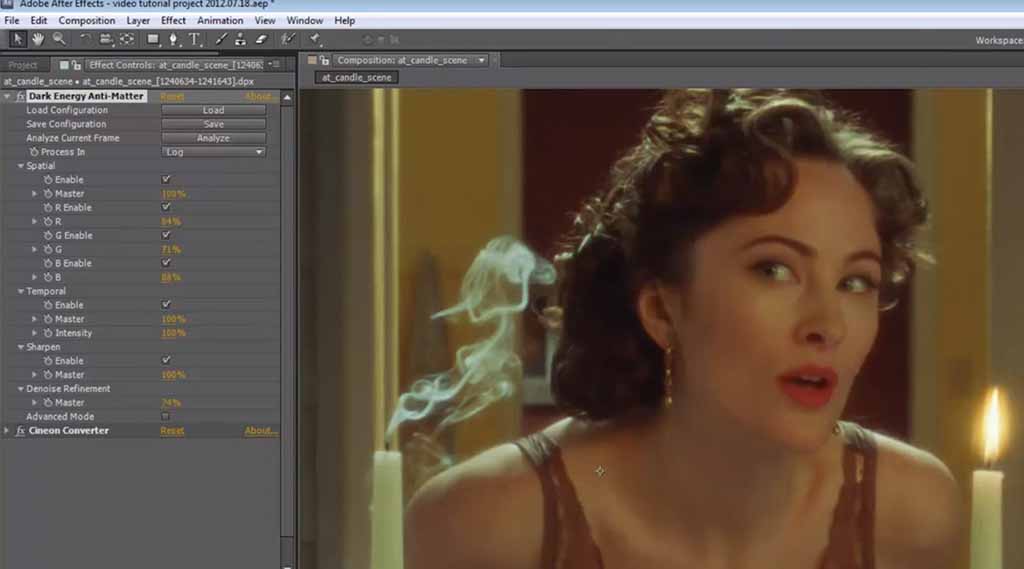 As they explain it, "Dark Energy processes and neutralizes HD noise and compression and adds textured film grain to HD footage via two powerful modules: Anti Matter and Matter." Says Shane, "This is how I was able to seamlessly cut film and the Canon 5D MkII together on Act of Valor. Killing the HD compression and using the same grain quality between the 5D and film was the recipe for success."
Click here to read and see more, to include video comparisons and a tutorial.