Cinnafilm and Perifery Announce Partnership to Enhance Media Conversion Workflows
Published: November 15th 2023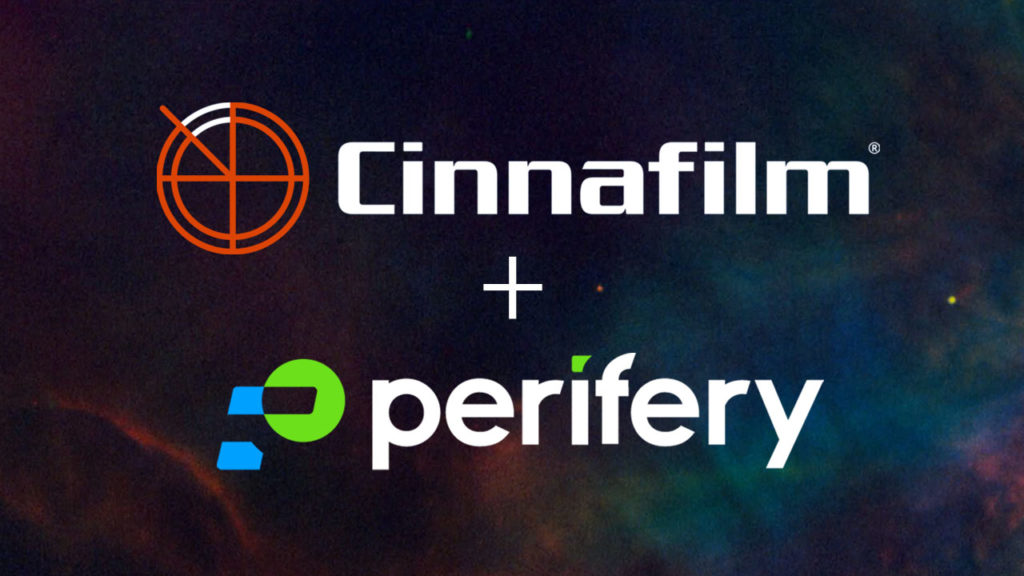 ALBUQUERQUE – November 15, 2023 – Cinnafilm, a global leader in innovative video and audio rejuvenation and optimization solutions has announced its partnership with Perifery, a division of DataCore. Following successful testing, Perifery's object storage solutions, Object Matrix and Swarm, are now available alongside Cinnafilm's media transformation platform, PixelStrings. The integration allows users to seamlessly convert and upscale their media assets stored in Object Matrix within the PixelStrings platform.
Object Matrix is a media-focused object storage platform that benefits organizations by modernizing video workflows. It delivers financial and operational efficiency for multiple media-based workflows by providing instant, secure access to all media archive content from anywhere.  
 
PixelStrings can be integrated and configured wherever an organization stores its media assets: on-premises, data center, private cloud or public cloud.  Built on the foundation of Cinnafilm's twenty years of industry experience, PixelStrings offers industry-leading applications such as Tachyon and Dark Energy, the same tools that international studios, production companies, and broadcasters trust on their most valuable content.  
 
Integrated with Object Matrix, users benefit from more efficient digitization of assets as well as advanced storage features, such as scalable archiving and powerful categorizing and search tools. Perifery customer's assets converted through PixelStrings are securely stored and preserved in Object Matrix.  
 
"We're very pleased to add the option of using Object Matrix for our existing and future customers," said Dominic Jackson, Vice-President of Product at Cinnafilm. "PixelStrings is a leading solution for standards conversion and other media transformation processes and, as such, is designed to work with our customers' preferred storage platforms. Adding Object Matrix to our network brings added value to our customers, who are looking to enhance both their assets and their workflows." 
 
Mark Habberfield, Senior Solutions Architect at Perifery added, "The combination of Object Matrix and PixelStrings allows media teams to optimize the management of those valuable video assets. Integrating with PixelStrings was a no-brainer; their aim is to enhance the quality of media, and ours is to maintain that media's integrity. Regardless of file size or specification, our connected solution allows users to confidently convert, store, and access their media files from anywhere." 
 
Perifery and Cinnafilm will be hosting a joint webinar on December 6, 2023 to explore the integration in more detail.
About Cinnafilm 
Cinnafilm, Inc. is a global leader in innovative video and audio optimization solutions for theatrical, broadcast, OTT, and web delivery. Available in the cloud and on-prem, our patented file-based software solutions are true game-changers in the demanding field of hyper-quality media processing. Our tools are relied upon by many of the world's premiere studios, networks, production companies, and their collective creative service suppliers. More information about Cinnafilm is available at cinnafilm.com. 
About Perifery, a Division of DataCore  
Perifery, a division of DataCore, provides world-class, innovative workflow solutions for evolving media organizations. Trusted by leading media and entertainment companies worldwide, Perifery appliances and Swarm software set the bar for fast, secure, and scalable solutions that preserve, protect, and speed up monetization of digital assets. Accelerating the customer journey from core to the edge and cloud, Perifery solutions redefine how storage resources are best utilized, enabling transformational business growth. More information about Perifery is available at perifery.com.