Cinnafilm Hires David King as Vice President of Finance
Published: June 27th 2022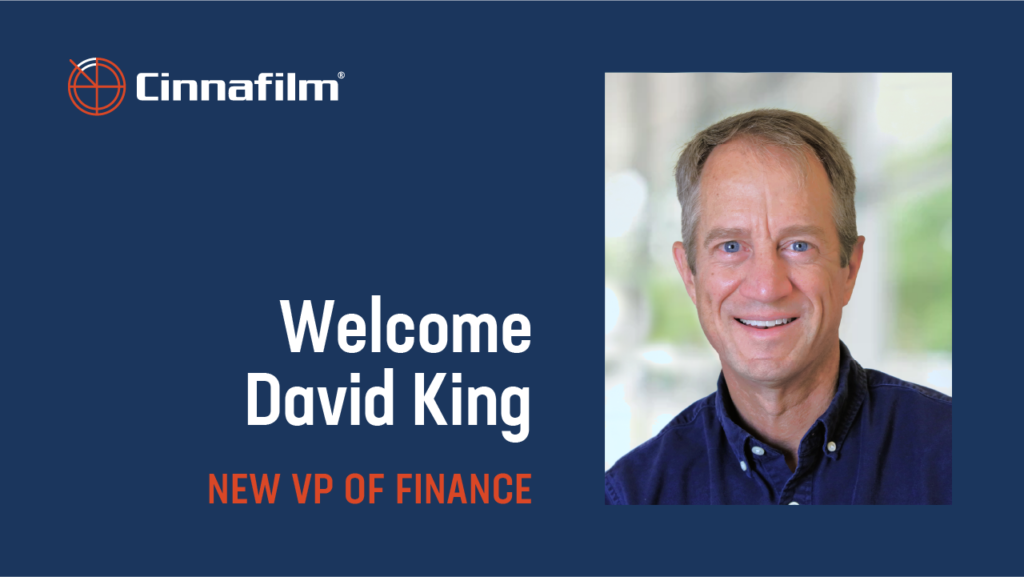 Cinnafilm Hires David King as Vice President of Finance.
In this new role, David will focus on preparing the company for new growth and strategic opportunities.
He says, "I've been working with Cinnafilm for the past few years and have always seen huge potential. I'm excited to now join the team and bring my experience to execute a number of initiatives to take the company to the next step in its journey."
"Cinnafilm continues to scale and procure exciting new business opportunities in the media and entertainment technology sector as we revolutionize video/audio processing and optimization solutions," says CEO Lance Maurer. "With such growth, it was evident David's extensive financial strategy background and SaaS expertise would be highly valuable to us when creating and executing financial strategies to meet our expanding goals."
David is a finance and accounting executive with over 20 years of experience, co-founding a number of angel and venture-backed tech start-ups in Austin, Texas. He was instrumental in developing the vision and the financial/operational plans for each company that led to successful funding and multiple exits to public companies including CMGI, Digital Impact, and Sony. He holds a bachelor's degree in Economics from the University of Texas and an MBA from the Thunderbird School of Global Management. He is also a CMA (Certified Management Accountant) and a CPA.
David and his wife have called Albuquerque home for over five years. He established himself within the Duke City's burgeoning tech sector by consulting with young companies to help them prepare for seed funding and/or organizing their finance and operations to excel to the next level. Welcome to the team, David!
---
More Information:
Create a PixelStrings Account
PixelStrings Product Page
PixelStrings Product Sheet
Don't miss the latest news and PixelStrings media conversion platform updates!
Subscribe here.
We strive to make PixelStrings the most efficient, affordable video standards transcoding workflow option with the highest level of quality achievable. If there is a feature you would like to see in PixelStrings, we'll be happy to discuss it with you to see how we can incorporate it into our production schedule. Contact us to learn more or request a demo.