The Future of the Film Industry in Albuquerque
Published: November 8th 2019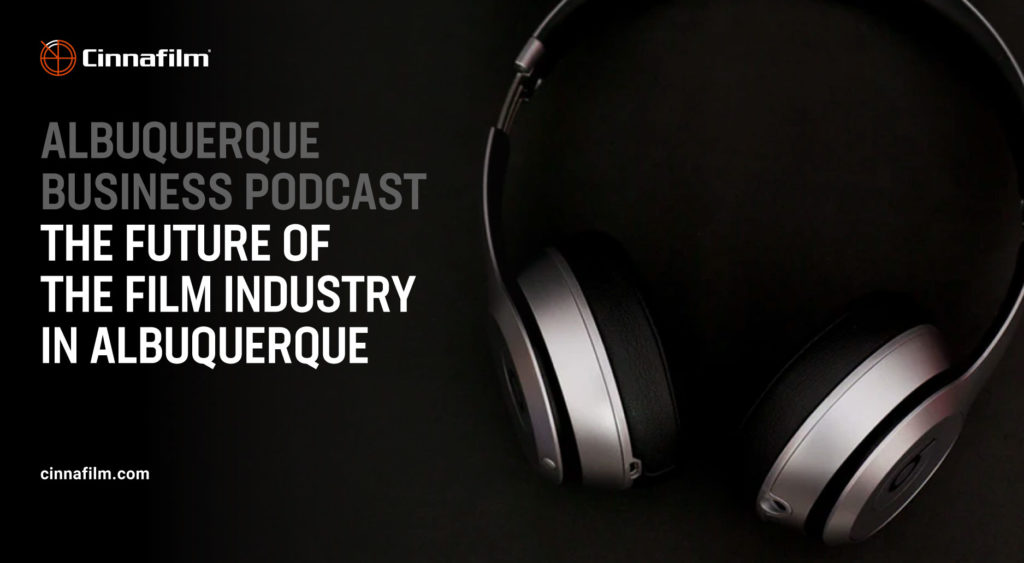 Cinnafilm CEO Lance Maurer had the opportunity to discuss the future of the film industry in Albuquerque on The Albuquerque Business Podcast with Jason Rigby. They talked about the real issues facing the film industry in ABQ, what the community needs to focus on for the future, and how to ensure this vital industry will continue to help grow our city.
Albuquerque has a vibrant film industry, and is very important for those who live and work in Albuquerque. With multiple studios in the city, including Netflix at Albuquerque Studios and I-25 Studios, as well as numerous film and TV productions shot in the city and state every year, it is a topic that is very important to many.
Albuquerque is well-known for "Breaking Bad", one of the most popular TV shows in recent  history — but the film industry in Albuquerque is so much more than that, with a vibrant film production community not only in Albuquerque, but all throughout New Mexico.
In this Podcast, the future of the film industry in Albuquerque is explored further, including the benefits and difficulties of the film industry in the Duke City.
You can listen to this podcast by clicking below.
What do you think about the film industry in Albuquerque? Are you excited for its future? Are you working in the film industry in Albuquerque? We'd love to hear from you in the comments!
Cinnafilm supports the film industry in Albuquerque and around the world by providing Enterprise Media Conversion Products for the New World, including Pixelstrings, Skywalker Sound Tools, Tachyon Standards Conversion and Frame Metrics, Dark Energy Noise and Grain Management, and Wormhole Dynamic Retiming. Our tools are chosen by the industry because of a unique combination of speed, automation, and affordability. If you're looking to convert your media with confidence, look no further than the Award-Winning technology offered by Cinnafilm for fantastic-looking playback. Contact us today to learn more!