When Galaxies Collide: Introducing Skywalker Sound Tools Hosted by PixelStrings
Published: October 20th 2020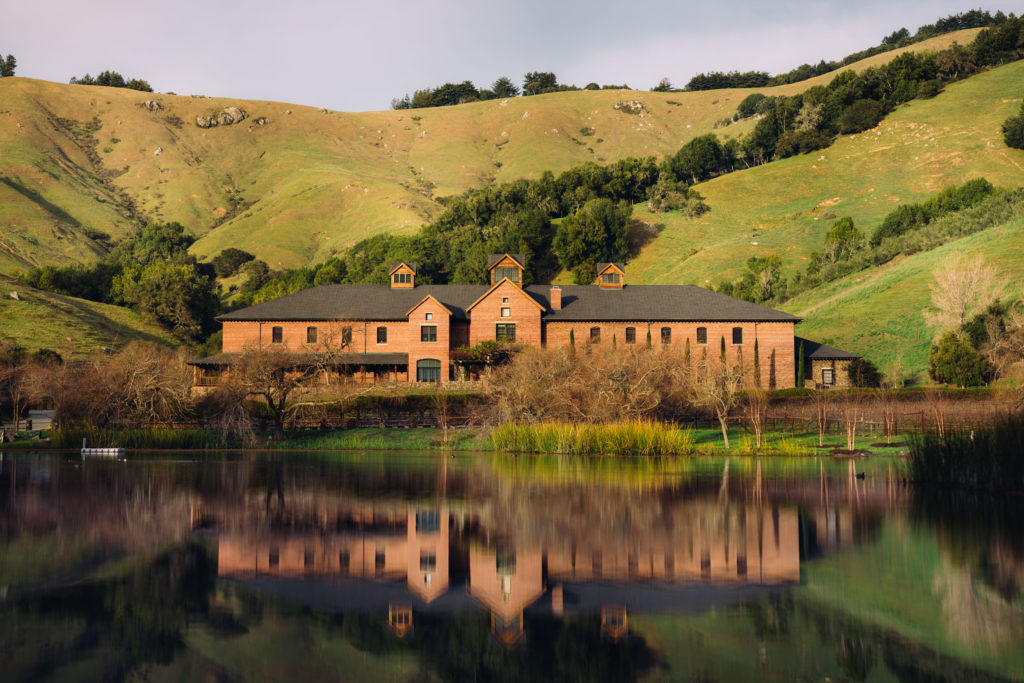 When Galaxies Collide: Introducing Skywalker Sound Tools Hosted by PixelStrings
"We are performing alchemy – combining the best image and audio processing technologies in the cloud will change everything." Lance Maurer, CEO | Cinnafilm, Inc.
We are proud to announce the integration of Skywalker Sound Tools hosted by Pixelstrings, an audio processing toolset that automatically orchestrates complex workflows, allowing you to seamlessly deliver any audio distribution specification required from modern delivery specs.
This rock-solid technology is now exclusively available within PixelStrings both in-cloud and on-prem.
The Origin Story of Skywalker Sound Tools Hosted by PixelStrings
What do Spotify, Netflix, and a broadcaster in Italy all have in common? Varying loudness standards, different format requirements, and the often-arduous task of delivering everything at the highest fidelity.
After 12 years of developing and honing the most powerful tools in the galaxy for enterprise-grade image processing, we realized that without audio we were a yin without a yang; we were ready to fully explore how to meet the ever-evolving industry needs for audio optimization.
Enter Skywalker Sound.
Skywalker Sound has created magical aural landscapes for some of the most prolific cinematic and episodic projects in history. They may be too humble to call themselves audio geniuses, but the proof is in the work. Their team delivers final soundtracks in multiple sound format versions and loudness specifications, but once a project leaves Skywalker Sound, the content travels through several other processes before delivery to the consumer.
Inventory coordinators and mastering engineers maneuver through complex, inefficient, multi-stage workflows, introducing the potential of duplicate media, digital audio corruption, incompatibilities, and operator error.
When Skywalker approached us with their ideas to simultaneously ease these challenges, it was immediate validation of our vision to add a next-level audio toolset to Cinnafilm's media conversion ecosystem.
"We're very excited about this important milestone in Skywalker Sound's history. We've been working for several years to develop strategic software tools that leverage Skywalker's core strengths and serve our community of filmmakers. We are thrilled to work with Cinnafilm to bring these tools to the market." Josh Lowden, General Manager | Skywalker Sound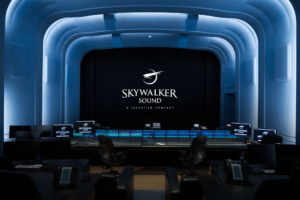 Skywalker Sound Director of Engineering Steve Morris says, "From Skywalker Sound's perspective, we felt that this was an opportunity for us to share our expertise to help distributors provide produced content to consumers in the best possible condition it can."
And so began the creation of Skywalker Sound Tools — an audio toolset developed with the media creator, content engineer, and distributor in mind.
Features of Skywalker Sound Tools Hosted by PixelStrings
Loudness Correction – Create custom settings or choose from globally recognized delivery targets built in as presets (e.g. Netflix, Disney+, etc.)
Downmixing – Perform intuitive downmixing of soundfield groups from monologue up to 7.1 with user-specified downmix coefficients or Skywalker Sound proprietary formulas
Channel Mapping/Routing – An advanced routing matrix allows for channel summing, swapping, exclusion and duplication, and reorganization
Retiming – Retime multi-channel signals, phase-coherent across stereo pairs +/- 30% with true-pitch accuracy to meet runtime requirements
According to Cinnafilm COO Ernie Sanchez, "Studios, broadcasters, and other content distributors must fulfill myriad delivery standards and formats – all while preserving the visual and aural artistic intent of the content creators in every distribution channel. We built PixelStrings to provide sensible, scalable, enterprise-grade media processing and conversions that fully preserve artistic intent, irrespective of the chosen market distribution. For audio, we wanted to work with a like-minded, industry-leading entity that sets the gold standard in the entertainment space. By teaming with Skywalker Sound for our audio processing, we jointly made PixelStrings one of, if not the most inclusive mezzanine/archive conversion systems available for top-tier industry deliverables."
Create a PixelStrings account now to hear and see for yourself.
The inclusion of Skywalker Sound Tools launches PixelStrings to, dare we say, galactic heights.
---
Don't miss the latest news and updates. Subscribe here.
We strive to make PixelStrings the most efficient, affordable workflow option with the highest level of quality achievable. Contact us with any feedback and suggestions that will make your workflows everything you need them to be.
By Laquie TN Campbell | Director of Marketing