PixelStrings Media Conversion Platform Updates: Sidecar Caption Processing, New Ingestion Formats, and More
Published: February 14th 2022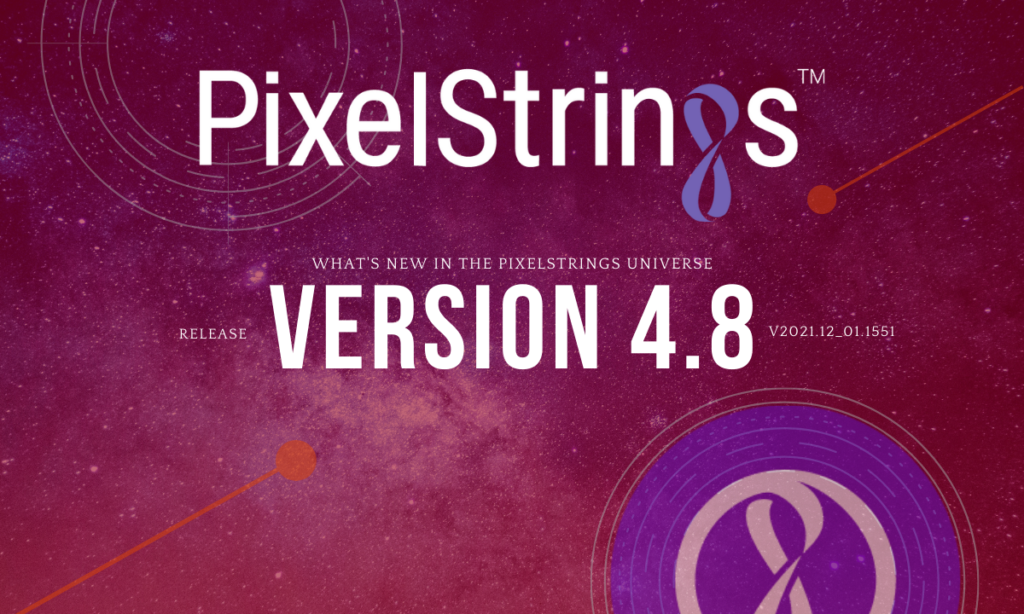 PixelStrings Media Conversion Platform Updates: Sidecar Caption Processing, New Ingestion Formats, and More
Cinnafilm is constantly improving ease of use and functionality to make PixelStrings your first choice for processing content. We have revised our built-in presets a bit, changing the names so they are clearer. Also, newly created workflows will default to Tachyon settings that address greater than 95% of all standards conversions needs without any modification.
New Features
Added sidecar caption processing in the UI (formerly API submission only)
Added ingest of MOV wrapped DNxHR and DNxHD
General Updates
Features delineated between PixelStrings subscription tiers
JPEG2000 outputs turned off due to excessively long encode times
Updated MainConcept Codec SDK to 13.1.1
Increased resilience when submitting Tachyon Wormhole jobs where the ending timecode of the file does not match the actual source
Increased resilience when submitting Wormhole jobs where an inserted slug was in-between the caption string and text would hang through the slug
Full technical bulletin details are available here.
We have many features coming for our NABShow 2022 release:
The return of IMF authoring
Dolby Digital Plus encoding
A new burn-in module
Further expansion of ingest and output codecs
If you're attending NAB, stop by our booth for a demo!
Full technical bulletin details are available here.
More Information:
Create a PixelStrings Account
PixelStrings Product Page
PixelStrings Product Sheet
---
Don't miss the latest news and PixelStrings media conversion platform updates!
Subscribe here.
We strive to make PixelStrings the most efficient, affordable video standards transcoding workflow option with the highest level of quality achievable. If there is a feature you would like to see in PixelStrings, we'll be happy to discuss it with you to see how we can incorporate it into our production schedule. Contact us to learn more or request a demo.