PixelStrings Media Conversion Platform Updates: Wormhole, Dark Energy Xenon, Invoicing Features, and More
Published: March 21st 2022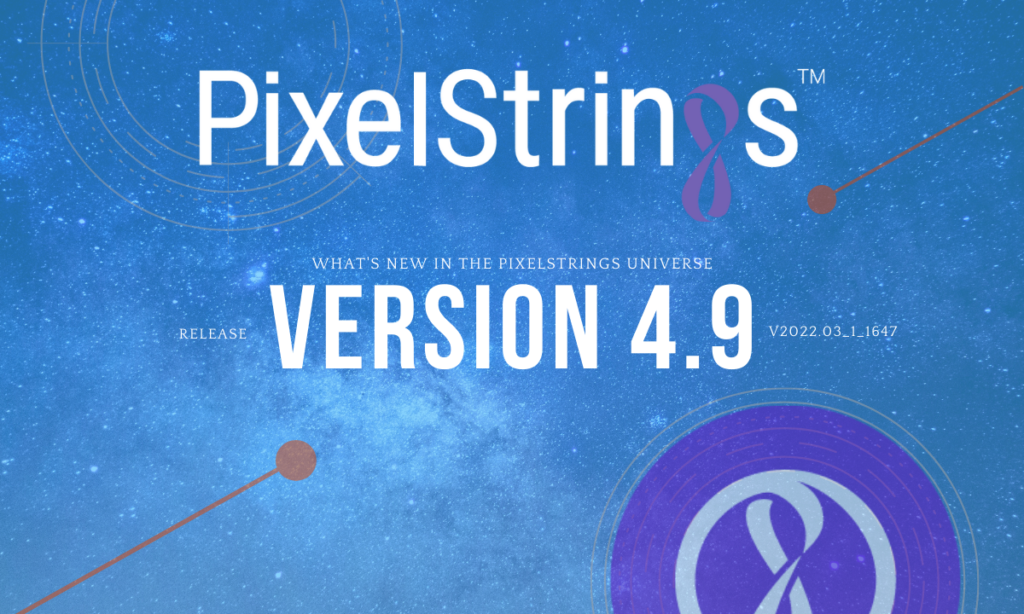 PixelStrings Media Conversion Platform Updates: Wormhole, Dark Energy Xenon, and New Invoicing Features
The 4.9 release is light on user features but is heavy on the financial side of things. We have completely updated our financial engine to support purchase order-based consumption and our invoices have had a major upgrade. We think you will be very pleased with the improvements! We've also added a couple of security features for administrators that allow them to control the multi-factor authentication time periods as well as the time to auto-logout due to inactivity.
New Features
New UI for invoice tracking that allows for easy correlation of jobs and charges
For Team/Enterprise users: new UI tab with tight integration between jobs, invoices, and purchase orders
Individual invoice pages. Download PDF or CSV of items on a given invoice
Setting to auto-logout after UI inactivity period
Setting to control MFA expiration time
General Updates
Reorganized Assets page
Added more view options in the Jobs table
PixelStrings Engine updates, resulting in more robust Wormhole processing including the handling of corner cases, such as very short time segments
Dark Energy Xenon: updated Technicolor library version for finer details in SL-HDR1 debug logging
Full technical bulletin details are available here.
We have many features coming for our NABShow 2022 release:
The return of IMF authoring
Dolby Digital Plus encoding
A new burn-in module
Further expansion of ingest and output codecs
If you're attending NAB, stop by our booth for a demo!
Full technical bulletin details are available here.
More Information:
Create a PixelStrings Account
PixelStrings Product Page
PixelStrings Product Sheet
---
Don't miss the latest news and PixelStrings media conversion platform updates!
Subscribe here.
We strive to make PixelStrings the most efficient, affordable video standards transcoding workflow option with the highest level of quality achievable. If there is a feature you would like to see in PixelStrings, we'll be happy to discuss it with you to see how we can incorporate it into our production schedule. Contact us to learn more or request a demo.