NBC Sports Uses Cinnafilm's Tachyon for File-Based Standards Conversion
Published: March 3rd 2022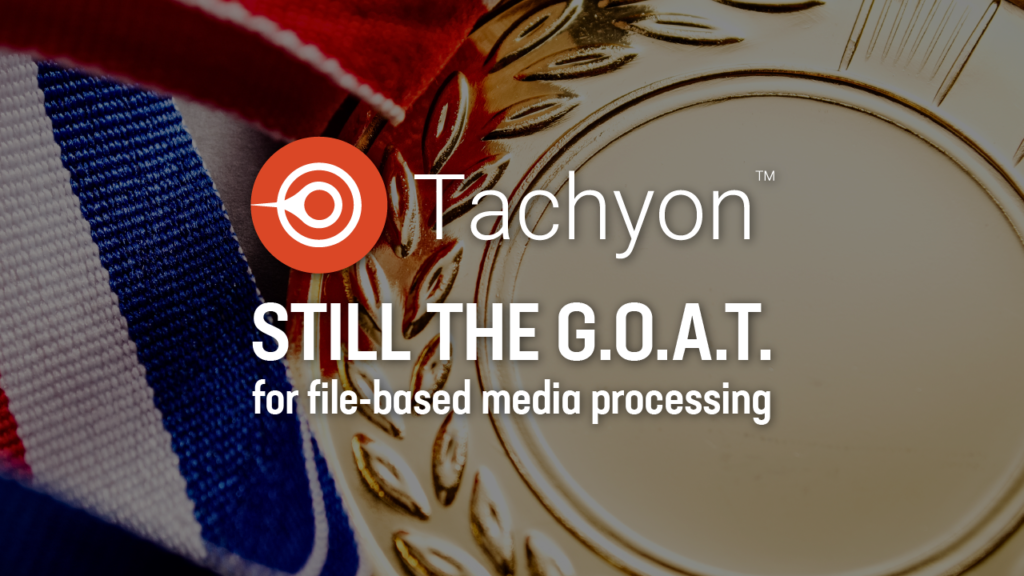 Recently NBC Sports revealed its technical partners for the winter games in a piece with Broadcast Sport.
As a Telestream Vantage integration partner, Tachyon has been instrumental in processing tens of thousands of hours of the most prolific moments in sports history. Tachyon for Telestream's Vantage Lightspeed Servers provides critical image processing functionality infrastructure.
Cinnafilm CEO Lance Maurer says, "Cinnafilm stands behind its tagline, 'Every frame matters.' While we jest with the 'G.O.A.T' reference, our brilliant team genuinely strives to be the gold standard for all professional image processing through every solution we provide. Tachyon is trusted throughout the global media industry because the output quality ensures our customers' viewers have the best possible experience, regardless of what format they are watching. We are proud to stand shoulder-to-shoulder with Telestream and other amazing technical partners for these solutions, and look forward to supporting NBC Sports for many years to come."
The full Broadcast Sport article is available here.
Tachyon is available in Cinnafilm's media conversion platform, PixelStrings, or through our OEM technology partners.
Additional Information:
Press Release: Cinnafilm Announces New Tachyon Integration with Hybrik
Article: Peter Jackson Documentary Uses Innovative Cinnafilm Tachyon Film Restoration to Empower Firsthand Accounts from World War One
Article: Fixing 29.97i Footage with Cinnafilm Tachyon
Webinar Video: Tachyon Conversions for Clean Playback
Don't miss the latest news and Tachyon updates!
Subscribe here.
We strive to make the most efficient, affordable video standards transcoding workflow options with the highest level of quality achievable. If there is a feature you would like to see, we'll be happy to discuss it with you to see how we can incorporate it into our production schedule. Contact us to learn more or request a demo.